Pledging starts with an account.
Opening a Pledger account is as easy as putting in your basic information and selecting a plan. There's no drawn out process or lengthy approvals.
It's an easy start to hassle free pledging.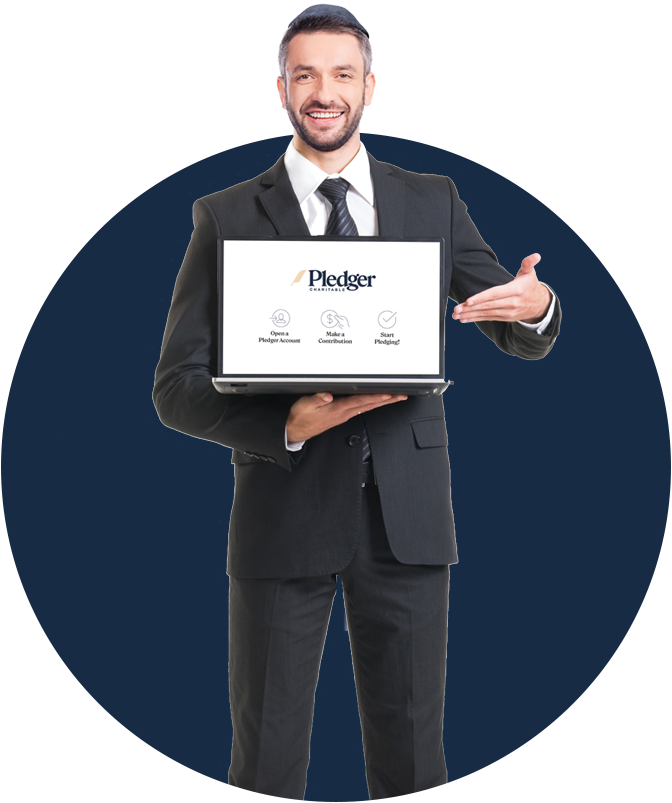 Consider your options
Select the account type that suits your charity needs.
Account Features
The plan for donors who want the convenience of DAF certificates without a long-term commitment.
The plan for mid-tier donors who want the benefits of year-round access to their DAF.
The plan with the lowest fees, ideal for anyone who gives large amounts each year.
Online account access
✓
✓
✓
Bank account on file
x
✓
✓
Initial Deposit
$500
$1,500
$10,000
Predetermined Certificates
✓
✓
✓
Investment Account Access
x
x
✓
*1% rebate on all certificates below $2,000, if pledged above $100,000/year.
Process Partnering Pledging expenses don't have to be solely yours. Find your comfort zone, whether it's pay none, pay all, or split the costs.
Choose from the multiple expense-sharing options available for each account type:
1
The recipient of the pledge pays associated pledge fees
OR
2
The donors and recipients split the associated pledge fees
OR
3
The donor pays all associated
pledge fees
Certificate Fees:
Up to $2000
3%
3%
3%
Certificate Fees:
Above $2000
3%
2.5%
2%
Online Recommendations Fees:
Up to $2000
3%
3%
3%
Online Recommendations:
Above $2,000
3%
0.55%
0.55%